Space, Gather, Make: Shared machine shop sound

by Kat Braybrooke, Adrian Smith & Vasilis Moschas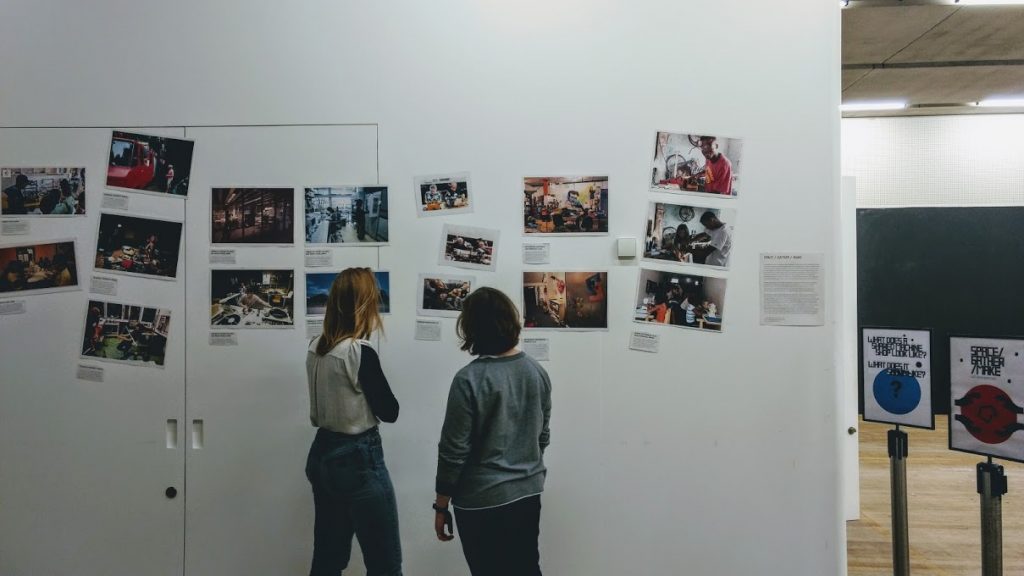 In autumn 2017, the contributors of Special Issue 12 collaborated with Tate Digital Learning to curate Space Gather Make, a mini-exhibit at Tate Modern in London that would use creative methods to explore the sights and sounds of shared machine shops from around the world as part of the Art:Work week.
In thousands of cities, towns and villages – from Japan to Ghana, from the Norwegian Artic Circle to the United Kingdom – shared machine shops have been opening up where people can learn how to make things with mentors, tools and equipment. Space. By asking what worker-owned labour looked and sounded like at these sites, this issue's practitioners envisioned their sites as distinct visual environments for a new kind of audience, each imbued with its own kind of 'life'.
The exhibit also included a piece by London-based sound artist Vasilis Moschas, who created a conceptual audio installation that explored the unique sound environments of participating sites. Combining practitioner contributions with machine-produced beats and spoken-word poetry, his work further illustrated the typical on-site experiences of flow, discontinuity, repair and breakdown.
Shared Machine Sound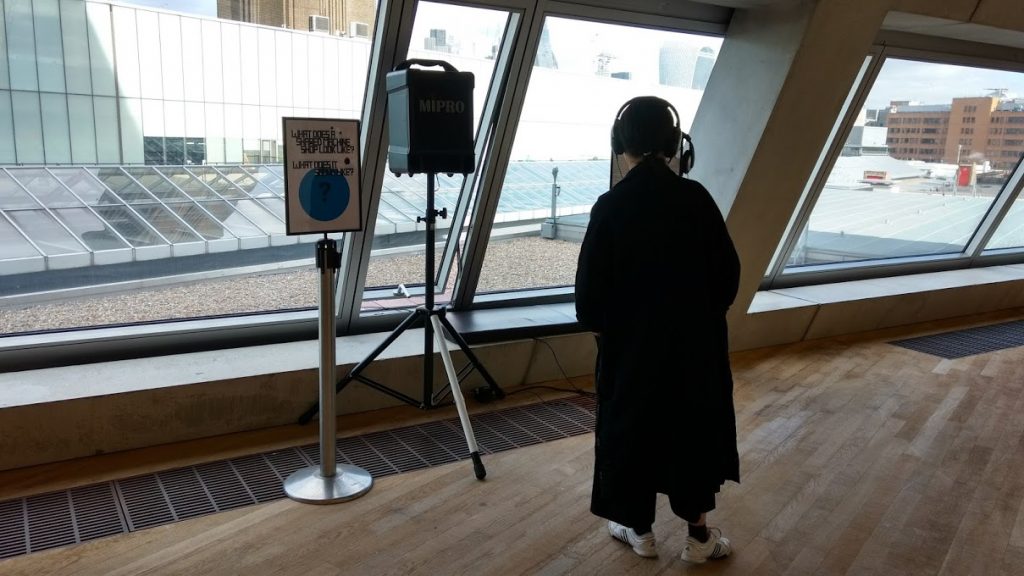 REPAIR 
DISCONTINUITIES
FLOWS
BREAKDOWN
This is a free-flowing piece which explores the ways shared machine shops sound. It was built from recordings contributed by site collaborators, combined with external machine-produced sounds which include manipulated samples and synthesised beeps.
Its four chapters are based on the different aspects of production: There is FLOW in working processes, assembly lines and automation; DISCONTINUITIES in machine interferences, problems and multitasking; REPAIR when the machines get damaged; and eventually BREAKDOWN, the inevitable fate of both machinery and humanity.
The piece finishes with a human voice singing, implying the belief that the only thing that will remain at the end of it all is us, the human beings. But the voice, instead, comes only through a radio.
Acknowledgements
We would like to thank the following contributors for helping bring the Space, Gather, Make mini-exhibit to life:
Kazutoshi Tsuda, Yamaguchi Centre for Arts + Media (YCAM), Japan
Luca Damiani, Tate Digital Learning and LCC, United Kingdom
Rebecca Sinker, Tate Digital Learning, United Kingdom
Emma O'Sullivan, Brighton Hackspace and University College London, United Kingdom
Martin Charter, Centre for Sustainable Design and Farnham Repair Cafe, United Kingdom
Corinne Whitehouse, Farnham Repair Cafe, United Kingdom
Molly Rubenstein, International Development Innovation Network and MIT D-LAB, United States
Pranav Kumar, Project Defy, India
Hanumantha, Anand, Durga, Varshitha, Divya and Jnanavi from Project DEFY, India
Robert Richter, Technical University of Berlin, Germany
Csongor Keuer, Andrea Heilrath and Emma Sokoll, Technical University Berlin, Germany
The 'Repair' poem featured in Shared Machine Sound is entitled 'Sounds of a Repair Cafe' by Martin Charter.